Christina Najjar, Acupuncturist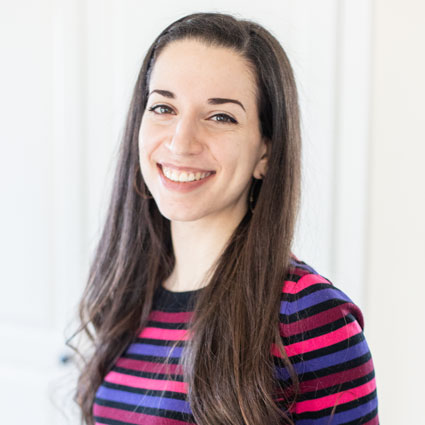 Christina is on a mission to help patients get to the root of their health challenges. She has a particular interest in helping those with chronic illnesses. She guides her patients towards a better quality of life through acupuncture and nutritional tips.
Christina has always had an interest in health. She started dealing with health concerns at a young age, and discovered complementary health. She loved that she was able to access all kinds of tools to help her not only improve her symptoms, but get to the root of the issue. Christina decided that she wanted to be able to share these tools with others.
Education and Experience
After getting a Bachelor's degree in Psychology, and a diploma in Natural Nutrition, Christina was helping people improve their health, but still felt something was missing. Acupuncture had worked wonders for her own well-being so she decided to become an acupuncturist! Since then, Christina feels that she gets to work every day in her true calling.
"I love that I can help others take control of their health and reach their health goals!"
While Christina is on a mission to help those with chronic illness regain their health, she welcomes all health or pain concerns.
EXPLORE OUR SERVICES »

Outside the Clinic
On her free time, Christina is often taking up creative endeavours involving fibre crafts, cooking, or baking. She also enjoys playing video games and board games. To stay active, she plays dodgeball and goes hiking.
---
Acupuncturist Christina Najjar | (613) 680-4325