Hannah Lohnes, R.Ac, B.HSc, Acupuncturist
Taking a Chance and Changing Paths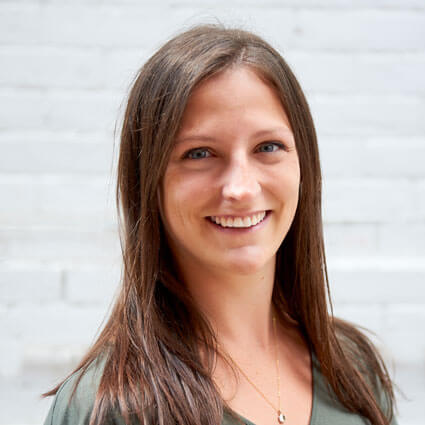 Hannah grew up in a small community close to Bridgewater, Nova Scotia. She moved to Ottawa to attend university, completing a Bachelor of Health Sciences. Unsure of precisely what she wanted to do, she ended up visiting a Chinese Medicine school that she often drove by. Four days after stopping by to see what they did, she was attending classes there.
Her path was surprising, given that her family and friends all knew that Hannah was terrified of needles. Luckily, she quickly saw how thin acupuncture needles are. She'd never had acupuncture before deciding to attend school for it. Since completing her studies, Hannah trained with an experienced mentor and friend who was specialized in cancer and acupuncture. She has a special interest in fertility and prenatal care. She helps people of all ages in reducing pain, decreasing illness and maximizing their health.
Acupuncture and Traditional Chinese Medicine look at each person holistically. They promote the prevention of illness and your ability to heal, naturally. It's amazing to be a part of each person's healing journey!
In Her Spare Time
Hannah is now an instructor at the school she graduated from. When she isn't busy with patients or teaching classes, her natural curiosity kicks in. She loves varied activities such as salsa dancing, hiking, dragon boating, indoor bouldering and kickboxing. Travelling is another passion, and she hopes to visit as many countries as possible.
---
Hannah Lohnes | (613) 424-4315