Dr. Katrina Greer, Chiropractor
A Chiropractic Patient Since Birth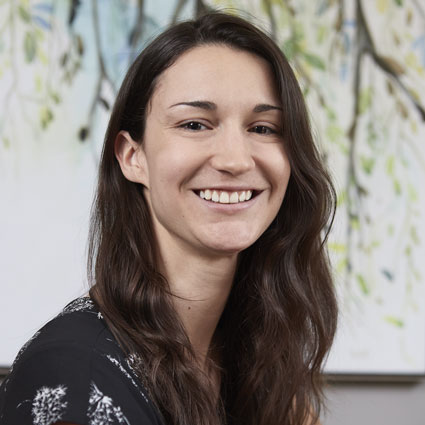 Long before Dr. Katrina was born, her family found out about chiropractic care. Her dad sought help for his postural issues. The chiropractor talked to him about why a healthy spine is important at any age. From the time she was two weeks old, Dr. Katrina was adjusted regularly. It was part of her family's healthy lifestyle.
All through Dr. Katrina's life, she feels that chiropractic has been an incredible benefit for her. She began karate at age 9 and went all the way to Canada's National Team. As you can imagine, there were plenty of situations where she was grateful for her adjustments before and after trainings and competitions.
Dedicated to Helping Others
As part of her martial arts studies, Dr. Katrina became dedicated to being the best version of herself and helping others to do the same. When she got her black belt, she became a Sensei, which means "teacher" or "doctor" in Japanese. A career in Chiropractic, where she would have the opportunity to educate and heal others, became her natural career choice.
The first step was to study at the University of Ottawa, where she completed a Bachelor of Science in Human Kinetics. During her time there, she was a kickboxing instructor and member of the College of Chiropractors of Ontario.
Dr. Katrina is certified in the Webster technique and is constantly pursuing further education around pediatric and perinatal care through the ICPA (International Chiropractic and Pediatric Association). She loves working with moms, their kids and helping with recovery and function post-partum.
An Active Lifestyle
When she isn't in the office, you can find Dr. Katrina with her family and friends or being active. She loves to kickbox, dance in Zumba class, go out on the slopes and explore nature. She's passionate about using her skills to decrease pain, optimize your function and improve her community's quality of life!
BOOK AN APPOINTMENT

---
Dr. Katrina Greer | (613) 424-4315