Acupuncture for Infertility in
Ottawa, Downtown Ottawa, Orleans and Stittsville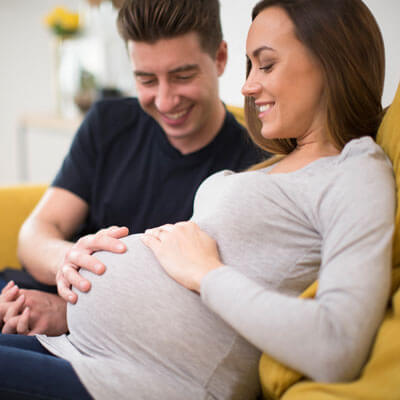 At Oaktree Chiropractic & Acupuncture, we have acupuncturists who are specifically qualified to treat infertility. We understand how important family is. Our team is proud to have the ability to help you create yours!
Stress releases hormones that can hamper the ability to become pregnant. Acupuncture can reduce stress and increase your chances naturally and without side effects.
Acupuncture for Infertility: A Holistic Approach
People have been experiencing infertility problems since the beginning of time, so it's no surprise that old world techniques like Chinese acupuncture and Herbal Medicine can help improve fertility in both women and men. A lot of the factors that play into infertility such as stress, anxiety, low libido and more can be treated with acupuncture.
Part of the way acupuncture works is to send blood to targeted areas in order to improve connections, stimulate nerves throughout your organs and help your whole body function more effectively. Acupuncture for infertility increases blood flow to the reproductive organs and assures a healthy endocrine system.
There are very few side effects from acupuncture, the most common being bruising from the needles, but the benefits are ample and when it comes to infertility, acupuncture can really make a difference.
FAQ
Which issues related to infertility can be treated with acupuncture?
One of the biggest factors contributing to infertility is the stress couples face when trying to conceive. Acupuncture for stress and anxiety has been helping people for years and could be just what you need to improve fertility. Many sources have shown that acupuncture can stimulate hormones necessary to assure proper function of the reproductive system. Other infertility problems that could be treated with acupuncture include:
Elevated follicle-stimulation hormone (FSH)
Endometriosis
Hypo- and hyperthyroidism
Impotence
Irregular menstruation or low ovarian reserve
Lack of ovulation, anovulation
Low libido
Low sperm count, motility issues, or abnormally shaped sperm
Luteal phase defect (LPD)
Polycystic ovary syndrome (PCOS)
Spasmed fallopian tubes (but not blocked tubes)
Can I use acupuncture as an alternative to fertility medication?
Yes! In fact, many women who can't use fertility medication for a number of reasons turn to acupuncture to increase their chances of getting pregnant. A study showed that when acupuncture was used in conjunction with other fertility treatments or medications it could increase the chances of conception up to 26%. In many cases of in-vitro fertilization, women who underwent acupuncture treatment had better success rates than those who did not.
Are there risks associated with acupuncture for infertility?
Like everything, there are certain risks when it comes to treatment of infertility through acupuncture. That's why it's important to choose an acupuncturist who specializes in fertility treatment. At Oaktree our acupuncturists have had specific training to provide you with the best care for your body, mind, and soul.
Can acupuncture help improve male fertility?
There are a number of studies that have proven that acupuncture can be valuable in helping to improve sperm counts and motility. We know, however, that low sperm count, morphology (abnormally shaped sperm) and low motility aren't the only causes of male infertility.
There are certainly some conditions that cannot be fixed with acupuncture, but research has shown that conditions such as impotence, low libido, mechanical blockages, and other hormonal factors have seen great improvements with this type of treatment.
Should I continue acupuncture treatment once I have conceived?
During the first three months of pregnancy, chances of miscarriage are higher. That's why we recommend continuing treatment, at least through the first twelve weeks of pregnancy. The goal is to keep your body and uterus healthy and ensure that your fetus has what is needed to develop into a healthy baby. In fact, we highly recommend continuing acupuncture throughout your entire term. Patients can also greatly benefit from chiropractic care during pregnancy.
Call Us Today
If you're interested in learning more about acupuncture for infertility Ottawa or Downtown Ottawa, Orleans and Stittsville, contact our team now! Consultations are available by phone or in the office.
CONTACT US »
---
Infertility Treatment Ottawa, Downtown Ottawa, Orleans and Stittsville ON |
Oaktree Chiropractic & Acupuncture