Oaktree Chiropractic & Acupuncture Reviews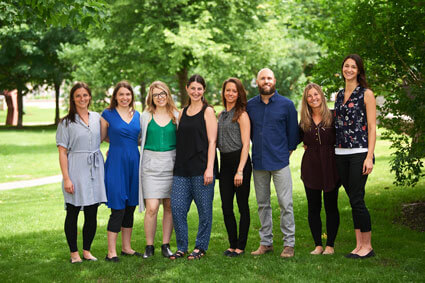 What Our Ottawa Patients Say
At Oaktree Chiropractic & Acupuncture we love when patients share with us their feedback and comments after chiropractic care. Please read our patient testimonials below to see what other people have achieved through their tailored treatment plans with us. Share your stories too! Click here to send us your feedback so that we can help to spread the word about the benefits of natural Oaktree Chiropractic & Acupuncture care. For more information, or to schedule an appointment contact us today. Testimonials are unique experiences of these patients and results may vary.

---
Becoming Family
I love Oaktree because they welcome you into their family. They don't only do adjustments to care for my physical well being they care about my emotional well being! I heart Oaktree because they help me be the happiest healthiest ME! – Helena D.
Dr. Emilie Listens
What's not to love about OAKTREE! I love the smiling faces that greet us at the front desk and how personal and caring everyone is. Dr. Emilie listens and cares about us not only as clients but individuals as well. Not to mention I feel great and have improved in so many ways this year because of the adjustments! – Emma G.
Genuinely Caring Staff
Oaktree is such a warm and welcoming place. Everyone on staff is so friendly and genuinely cares about your path to wellness. Thanks for creating such a wonderful environment. – Melissa M.
Deeply Caring Staff
Sharing the love for everyone at Oaktree!! You've helped me and my family on our path to healing and living a more natural life. You deeply care for all your patients and you're always smiles. Gracias heart. – Alexandra N.
Oaktree Rocks!
I used to have headaches daily and now I don't even carry medicine for them because they are GONE… Dr. Emilie is amazing and the clinic is like a family. I can't say enough good things about them. I highly recommend their gentle, healing chiropractic care. – Andrea H.
Friendly Staff
I love Oaktree because everyone is so friendly and welcoming. You truly feel like you've known the staff forever, just after a few visits. I believe Oaktree genuinely cares, and that is a great feeling. The health tips are a great bonus too. – Holly E.
Highly Recommend
Seeing Dr. Emilie at Oaktree has decreased headaches, backaches and I've had the added bonus of noticing a decrease in scent sensitivity. I highly recommend Dr. Emilie and her team. – Kathleen F.
Welcoming Clinics
What I love about Oaktree is how welcoming the clinic is. From the first time you call to your latest visit, you always feel welcomed, cared for and a part of the Oaktree family. Also, I always enjoy the high level of knowledge of Dr Emilie. Their staff is also great and make the experience even more enjoyable. – Georges L.
Our Family Chiropractor
Our family loves Oaktree Chiropractic care for many reasons. First, the staff is absolutely wonderful and kind and very patient with my wild children when they come for care. Also, Dr. Emilie is an amazing doctor who genuinely cares for all her patient. Thank you for taking care of my husband, without Oaktree chiropractic care, my husband would still be in so much pain. He is getting better and I see a difference in him. – Diem C.
Pain Relief and Posture Correction
I love Oaktree because chiro has helped not only my shoulder pain but has also corrected my posture and will correct future problems that could have been caused by my inverted neck problem. And also for their contests! – Cindy C.
---
Leave Us A Review on Facebook or Google!
---
Oaktree Chiropractic & Acupuncture Reviews