By Martin Perras, downtown acupuncturist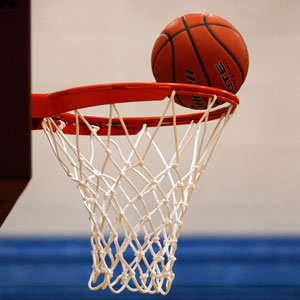 Most of you don't know this but in high school my sport was basketball. I had to pick the one sport where height is pretty important. You see as an adult I'm 5'7″ but in grade 9 I measured 4'10" and was under 100lbs. I was very short compared to my other classmates. If that wasn't enough, my school was known to have one of the best basketball teams in the city. I ended up making the team, partly because I was fast, but more importantly because of a technicality.
I was a 3 year junior, meaning that I was born between September and December and was therefore allowed to play 3 years as a junior instead of just two. This is a huge advantage for the team because in your third year you get to still play with juniors when you should really be going up with the seniors.
So picture this, tiny little Martin on one of the best teams in the city. After the first month of the season, the coach pulled me aside and told me that he thought he a made a big mistake bringing me on and that he wasn't planning on playing me for the rest of the season. He apologized and offered to give me back the money my parents had paid for me to be on the team. I told him I wanted to stay on. I refused to drop the team simply because I was going to ride the bench for the season. I told him that he could count on my full support in the practice, even if I didn't get to play in regular games.
Every practice I told myself to fully give all I had. I played in practice like it was my last day. I would be diving for the ball, running as fast as possible, and playing till my heart would almost explode. There was no holding back for me. On game days, I was there to be the motivator and encourage my teammates. It was a sad year from time to time but I was also humbled me and it got me to think about what it is to be the underdog.
I know this is for some reason why I choose to be an acupuncturist. As an acupuncturist, I am often people's last resort. They will often come in and tell me, I have tried everything, and now I'm here to see you. I understand acupuncture is new for many and they should try things that they are more familiar with first. Nevertheless, when I get a patient that comes in and tells me that they have been all over and can't seem to get answers, I internally smile and know that this is my opportunity to kill it and offer as much as possible. I will not hold back and do everything I can in my power to help them get well again. This attitude has given me a reputation to truly offer amazing results. I often hear people say that this is the best health care they have ever received in their life. As you can see, it doesn't hurt to be an underdog!
Oh, and the next two years I got to play in all the games – and I was good!